Introducing Summit: Free advice, tutorials & tips for your website
18th July 2019
Published by David Pottrell
Honestly, I'm not sure why we didn't set this up earlier. We're forever giving free advice to our clients on a daily basis, whether it's how to write a blog article to help with SEO (search engine optimisation) or even just how to resize an image, we're always happy to help where we can.
With that in mind, we're launched a newsletter service, Summit!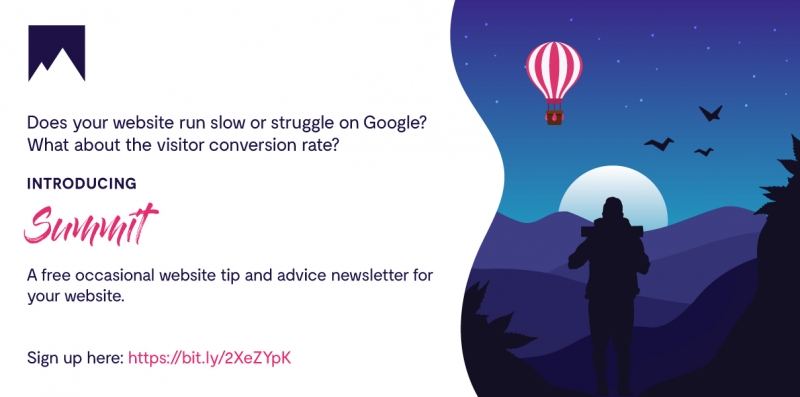 This handy little newsletter will certainly give you 'summit' to read about covering a selection of subjects ranging from but certainly not limited to:
Getting the most out of your blog
How to set up Google Analytics and understanding the numbers
How to format website content for SEO
Useful trusted contacts for various services
Image optimisation (Resizing and identifying the right format to use)
The basics of Search Engine Optimisation
How to test your site is fully mobile responsive
Useful website tools (speed tests, usability tests etc)
The list goes on!