July's Google Chrome 68 SSL insecure status
4th July 2018
Published by David Pottrell
This month (July) brings an important update to Google's browser, all websites that don't have an active SSL certificate will be marked as "insecure". This of course can be resolved easily by adding a valid SSL certificate onto your website.
Over the last few years developers have been actively changing over their websites to HTTPS to make the web safer for everyone.
In a previous post, Google reported that progress was incredible, and it's continued since then: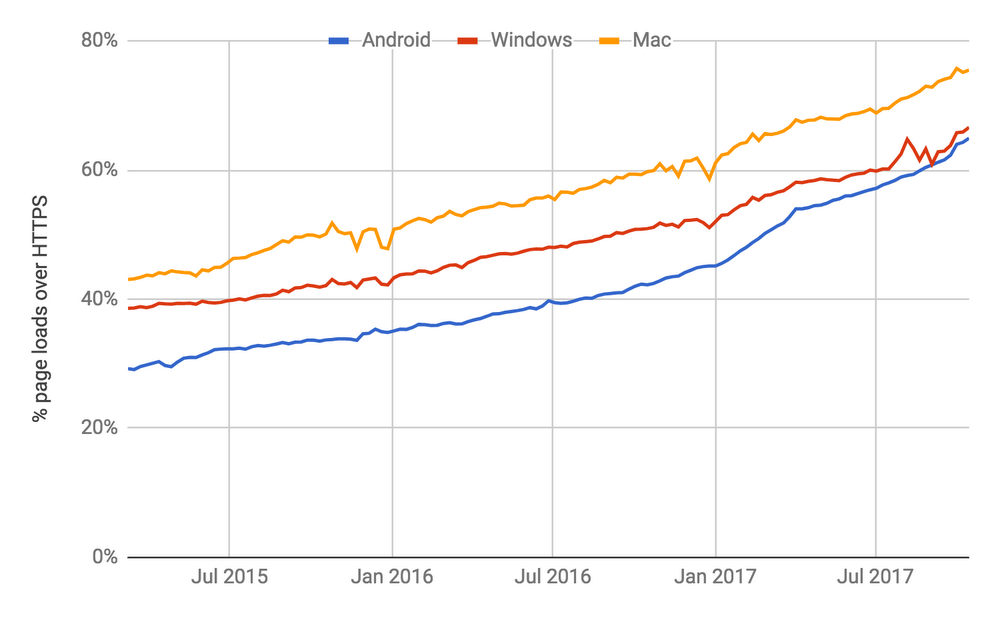 Over 68% of Chrome traffic on both Android and Windows is now protected
Over 78% of Chrome traffic on both Chrome OS and Mac is now protected
81 of the top 100 sites on the web use HTTPS by default
Depending on your website and your hosting provider, an SSL certificate should be free and doesn't take long to set up at all. All of our websites we host are given a free SSL certificate through Lets Encrypt for free.
Not sure if you have an SSL? No problem, please feel free to email us and we will be happy to check for you.